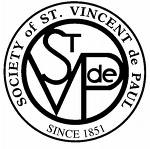 We are an international Christian voluntary organisation.
We tackle poverty and disadvantage.
We provide direct practical assistance to anyone in need.
We visit the sick, the lonely, the addicted, the imprisoned and those suffering from disabilities.
You can make a difference.
Please continue to support the SVP.
The SVP is always in need of new members to carry out this work. We meet every other Thursday at 7.30pm. If you would like to find out more, please contact the Parish Office  (01883 343241). You will be most welcome.